What Is Rhinoplasty?
The word rhinoplasty derives from the Greek rhis (nose) and plassein (to shape). This nose surgery involves making changes to the skeleton of your nose to improve your breathing and/or appearance. While rhinoplasty is the technical term for a
nose job
, the term doesn't capture the full breadth of surgeries that can be performed on the nose.
Other procedure that can reshape and improve nasal function of the nose include:
- Overall size reduction or enlargement
- Alar base or nostril reduction
- Nasal tip reshaping
- Reshaping the nasal bridge — hump removal and straightening
- Asian or ethnic rhinoplasty
- Nasal valve repair
- Nasal obstruction removal
What Conditions Can Rhinoplasty Address?
Rhinoplasty specifically describes nose plastic surgery that alters the bone, upper lateral cartilage and/or lower cartilage of the nose. Your Manhattan nose job specialist recommends that he performs both functional and aesthetic rhinoplasty at the same time.
When combined, a rhinoplasty procedure can address several medical conditions at once, including:
- A breathing or sinus issue
- Deviated septum
- Imperfections from a skin cancer cure
- Breaks that weren't set properly
While many techniques can reshape and improve nasal functions, Dr. Linkov relies on advanced methods that have proven to be more effective. He's completed additional training in these new procedures, and he's performed them numerous times. When you call on a talented surgical artist like Dr. Linkov, your results are stunning, and your altered nose improves your health.
Who Is a Good Candidate for Rhinoplasty?
The best candidates for rhinoplasty in New York are non-smokers in good health. If your nose has matured or stopped growing, you can benefit from Dr. Linkov's cosmetic nose reshaping. There is no maximum age for a rhinoplasty, but you must be medically and emotionally able to proceed with a surgical procedure. You can get a rhinoplasty as early as your adolescent years, although anyone under the age of 18 requires full parental consent. You have to be old enough to understand the risks, consequences, and benefits of the procedure.
Minimum age requirements to undergo a rhinoplasty procedure include:
- Girls can be as young as 15 or 16 years old
- Boys can be as young as 17 or 18 years old
Changing the appearance of your nose is a significant decision, one you shouldn't take lightly. You must have a strong desire for the change, as well as the maturity to make the decision wisely.
You should not have a rhinoplasty nose job if you:
- Take blood thinners that you can't stop taking
- Have a medical condition prohibiting general anesthesia
- Don't have enough nasal cartilage
- Have poor overlying nasal skin
- Suffer from active vasculitis or Wegener's disease that affects your nose
- Have unrealistic expectations
What Is the First Step?
Prior to committing to rhinoplasty, Dr. Linkov schedules two initial consultations, which can take up to 12 hours total. During your first rhinoplasty consultation, you and your surgeon cover a wide range of topics that may potentially disqualify you.
Some of the factors that might potentially affect your candidacy entail:
- Your health history
- Medications you currently take
- Any current health disorders
- Current lifestyle habits, such as smoking and exercise routines
During your second appointment, you need to explicitly outline your goals for surgery. Here's your opportunity to voice any cosmetic or functional imperfections you want to address. Dr. Linkov conducts an in-depth facial evaluation that includes an assessment of the six parameters of your nose to determine whether your goals are realistic.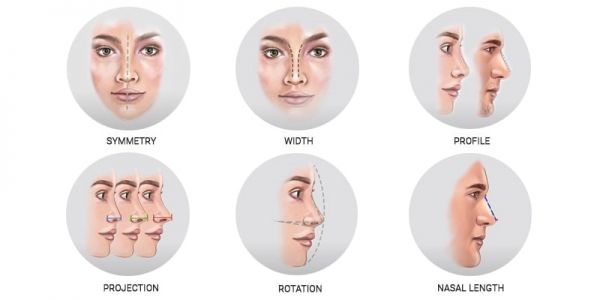 Additionally, your rhinoplasty surgeon takes pictures of your nose from eight different angles with digital imaging computer software. You can see, in a 3D simulation, approximately what your nose will look like after the surgery. To avoid a strong mental fixation on a projected outcome, you aren't given any pre-operative simulated images before the surgery. The computer image isn't a guarantee of your result after surgery, but rather a guide for Dr. Linkov during surgery. You and your surgeon decide on which approach to take: an open rhinoplasty or a closed rhinoplasty.
City Facial Plastics
635 Madison Ave #1402E,
New York, NY 10022
(212) 439-5177
https://cityfacialplastics.com
Our Location on the Map: https://goo.gl/maps/2ijBCh1XDqJz9GM1A
Nearby Locations:
Upper East Side | Lenox Hill | Hell's Kitchen | Midtown Manhattan | Murray Hill
10021, 10028, 10044, 10065, 10075, 10128 | 10019 | 10022, 10017 | 10016
Working Hours :
Monday: Closed
Tuesday: 8AM - 7PM
Wednesday: Closed
Thursday: 8AM - 7PM
Friday: 8AM - 7PM
Saturday: Closed
Sunday: 8AM - 7PM
Payment: cash, check, credit cards.